PRESIDENT'S Page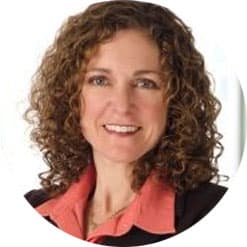 Watching the devastating impact of Hurricane Harvey brings back memories of early October 2015, when South Carolina was shaken by torrential rain falls  and flooding that washed out roadways, destroyed neighborhoods and left thousands of residents, including SCWLA members, homeless.  Many of you also remember the outpouring of support SCWLA received from women's bar associations and individual women attorneys throughout the nation.  We highlighted some of those touching efforts in the Building Resilience project that recently won an award from the National Conference of Women's Bar Associations.  Recognizing the importance of resilience now more than ever, we are all asking what we can do to assist the residents of Houston, Texas and the surrounding areas as they face the challenges ahead.
SCWLA has reached out to the Houston Association of Women Attorneys and the Texas Women Lawyers Association to offer our support.  The presidents of both of those organizations, as well as leaders of various women's bar groups in Texas, held a conference last Friday and have put together a professional clothing drive for Hurricane Harvey victims.  The website for their professional clothing project for Hurricane Harvey victims is here: www.helpprofessionalwomen.com. While they are taking professional attire donations (professional clothing, shoes, and handbags), they are also accepting monetary donations through the website, as well.
Additionally, the SC Bar has identified other avenues of assistance, published recently in the SC Bar's eblast.  The Supreme Court of Texas has issued an order to allow out-of-state attorneys to provide legal services in Texas as part of Hurricane Harvey relief efforts. Bar members wishing to participate in these efforts must meet these requirements and complete and return the registration for temporary practice of Texas law attached to this order. The State Bar of Texas has also asked attorney volunteers to fill out this form regarding assistance they are able to provide.
Additionally, SC Bar SOLACE is seeking gift card donations for those in the legal community who have experienced losses during the flooding from Hurricane Harvey. SOLACE stands for Support of Lawyers/Legal Personnel—All Concern Encouraged. They will send the gift cards to colleagues in Texas who will manage the distribution to those in need. Please send your gift cards to Beth Padgett, SC Bar, P.O. Box 608, Columbia, SC 29202-0608. You can email Beth directly with questions:  bpadgett@scbar.org.
Please remember our sister organizations in Texas in the days, weeks and months ahead as they navigate the challenges and adversity we know they will face.
Molly Cherry