PRESIDENT'S Page
May Motivation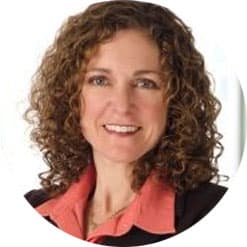 I recently came across a business news daily article on-line that had been posted last year highlighting the powerful motivation of music along the path to success. The article featured the songs that 50 successful entrepreneurs said inspired them the most. While many of the responses had me singing to myself, one in particular struck a chord with me. For the song listed in fifteenth place, Francesca Montillo, owner of Lazy Italian Culinary Adventures, identified her motivational tune as a song called "Drive" by the group Incubus. According to Ms. Montillo, "[t]he lyrics are all about being independent, facing uncertainty, fearing to take action, going along with the crowd or doing what you're meant to do." http://www.businessnewsdaily.com/8983-entrepreneurs-favorite-songs.html#sthash.ZwBFEkfx.dpuf
I had heard of the band, but I wasn't entirely sure I knew the song. Nevertheless, I liked her description and thought the song had playlist download potential. To my surprise, when I looked up the lyrics and the music, I had actually heard the song numerous times but had never really listened to the words. Reading them, I found that I agreed with Ms. Montillo's interpretation of the song. The song made it to my playlist. And, I've been singing the lyrics in my head a good bit lately, as a reminder when I need that extra push to step in, up or, perhaps, out, when I know it's the right thing to do.
We began the year on a strong note, focused on engaging with SCWLA and its mission: to enhance the status, influence and effectiveness of women lawyers in the State of South Carolina. We're a third of the way into 2017, and it's easy to get settled into a routine and do what is comfortable and easy. But take a few moments and reflect where you are on this path. What are you doing to ensure that women lawyers are achieving their fair share of opportunities and benefits available in the legal profession? Is there anything holding you back, like believing your effort won't really make a difference, thinking you don't have time or assuming someone else will do it?
Sometimes, I feel the fear of uncertainty stinging clear
And I can't help but ask myself how much I'll let the fear
Take the wheel and steer
It's driven me before
And it seems to have a vague, haunting mass appeal
But lately I am beginning to find
That I should be the one behind the wheel
"Drive," by Incubus. Your efforts make a difference. You do have some time. And, you are the one to do it. Let's take the wheel and continue driving the success of the women lawyers in South Carolina.
Molly
#scwomenlawyersrock
#rockon