PRESIDENT'S Page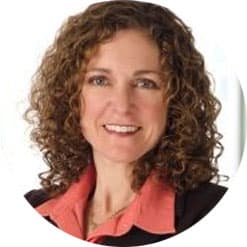 Thanks to everyone who made our 2017 Awards Reception and Annual Conference in Greenville a resounding success!  One of SCWLA's express goals is to provide opportunities for the development of collegiality and mentoring among women lawyers.  Our annual awards reception is the embodiment of collegiality and recognizes attorneys who have served as role models and mentors for women lawyers in South Carolina.  We had a crowd of attorneys, judges, legislators, law students and guests come out in support and celebration of this year's SCWLA and SCWLA Foundation award recipients:  Phyllis Burkhard, Bissell Award;  Kristen Nichols, Emerging Leader Award; Megan Ehrlich, Martha Dicus Award; and Kristen McLeod and Chelsea Evans, the Foundation Scholarship recipients.  We are so very proud of and extend our congratulations to each of them.
Another one of SCWLA's express goals is to provide a forum to consider and address issues unique to women in the legal profession.  Our annual conference is designed with that purpose in mind, and this year's event was no exception.  With the theme of "Effectuating Change Never Looked So Good," the conference was packed with local, state and national speakers addressing a variety of topics from Impact Litigation Advancing Gender Equality in Education, to Leadership and Women's Initiatives in Making Big Changes in Big Law, to the State of  Women in South Carolina Politics.  Kate McGuinness, an attorney and principal of Empowered Women Coaching, gave a powerful keynote address on the Confidence to Effectuate Change.  For those of you who were not able to make it, you missed an incredible day!
A lot of people contributed to the success of these events, including our generous sponsors who are listed on our website.  However, a special thank you goes out to Amie Clifford, without whose tireless efforts and attention to detail, the conference could not have happened.  While it is not possible to list everyone who had a hand in the success, I also want to highlight Lynsey Kmetz and Jennifer Howe, who planned the agenda for the conference and lined up the amazing array of speakers; Robin Tidwell, who put on the perfect awards reception; Sheila Bias and Elizabeth Zeck, who spearheaded the SCWLA and Foundation awards beautifully; Amanda Williams who organized our sponsorships; and Mikki Lindler, our executive director, who took care of innumerable big and little things.  Thank you.
Plans are already under way for the awards reception and annual conference for next year.  We'll be celebrating SCWLA's 25th anniversary on October 18-20, 2018 at the Westin hotel in Hilton Head, SC.  Mark your calendars now and make plans to attend and celebrate our 25th anniversary!
Molly Cherry
#scwomenlawyersrock