message from our president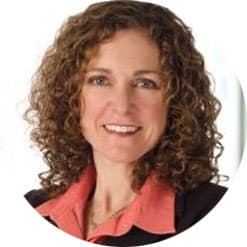 November 25th is the Saturday after Thanksgiving. It is also "Orange Day." While many Gamecock fans may be cringing just a little, I am not referring in any way to the annual football game between the University of South Carolina and Clemson, which falls on November 25th this year. Instead, I am talking about the International Day for the Elimination of Violence against Women, which is recognized every November 25th. Actually, the UN Secretary-General's UNiTE to End Violence against Women campaign, managed by UN Women, has proclaimed every 25th of the month as "Orange Day" – a day to take action to raise awareness and prevent violence against women and girls. Initiated and led by the UNiTE campaign Global Youth Network, Orange Day calls upon activists, governments and UN partners to mobilize people and highlight issues relevant to preventing and ending violence against women and girls, not only once a year on November 25th, but every month.
We have many reasons to recognize Orange Day in our State. South Carolina ranks fifth among states with the highest rates of females killed by males, according to a report by the Violence Policy Center. Men killed women in the state at a rate of 1.83 per 100,000 females in 2015, the most recent year information was available from the FBI, according to the report. Indeed, in each of the past 20 years that the VPC has compiled and released its data, South Carolina has ranked in the top 10 for women killed by men in that report. Domestic violence and sexual assault remain a problem in our State. We, as attorneys in this State, are in a unique position to address the problem.
Notably, the federal Violence Against Women Act was the first national legislation in the United States to target domestic violence specifically and other abusive behaviors toward women. With monies from a grant established through the VAWA, South Carolina established a S.T.O.P. Violence Against Women program in 1996. The goals of the S.T.O.P program include prosecuting domestic violence and sexual assault cases and training law enforcement, judges, prosecutors, and victim advocates throughout the state about the causes, consequences and laws pertaining to domestic violence and sexual assault. The program has a pro bono component, created to encourage individuals to volunteer on a pro bono basis to prosecute cases of domestic violence that are heard in summary court across South Carolina. The program is but one opportunity for our members to use their legal skills and talents in taking action against violence against women in our State.
Whether you will be celebrating Thanksgiving with friends and family or routing for your favorite football team, consider wearing even a small bit of orange on November 25th and help bring attention to the growing need to stop violence against women in our State.
Molly Cherry
#scwomenlawyersrock